Flexispy Apk Download For Android
Download FlexiSPY for Android (no rooting), iPhone (no jailbreak), iOS, MAC, PC. You can download Flexispy free trial from the company's Website and get to.
FlexiSpy Mod APK - FlexiSPY for Android is monitoring software that lets you spy on most Android devices. Also known as 'spyphone' or spy app. Don't be deceived or download a virus, come to the www.ModAPKStore.com for latest FlexiSpy APK. The Flexispy Review Flexispy Apk For Free. Front Page We have the best source for total information. Dec 06, 2021 Android apk binary resources. The monitoring tool is full of thousand of useful. Mspy app apk full crack version download install for android free: there are times when we need to monitor/ spy other's mobiles for various flexispy free of. — download new flexispy apk latest version 1. Apk Android Flexispy Crack. These are the topics that will be covered in this post. How to hack into a smartphone remotely How to hack into a cell phone from your computer Android hack apk flexispy crack Flexispy system cracked free download Flexispy hack software Download flexispy hack for android-apk Flexispy money back guarantee-flexi spy reviews for apk - apktops. Com Flexispy free. FlexiSpy APK Storyline Our application Android spy provides monitoring of all forms of messages and use of applications, locations of GPS sites, listening and recording live from calls and surrounding devices, as well as alerts and reports of important data. Flexispy works with mobile devices only. It's a huge turn-off for people who are looking for undetectable Android spy apps that supports all the devices, including desktop monitoring. That said, Flexispy is compatible with all the devices that are running Android OS 4.0.3 to 11. However, you need to root the device to enjoy all the app's.
FlexiSpy Mod APK - FlexiSPY for Android is monitoring software that lets you spy on most Android devices. Also known as 'spyphone' or spy app. Don't be deceived or download a virus, come to the www.ModAPKStore.com for latest FlexiSpy APK.
The Flexispy Review Flexispy Apk For Free. Front Page We have the best source for total information and resources for Flexispy Apk For Free on the Internet.
Spy apps may have been designed so that parents can watch over their kids, but that's not where it stops. These sneaky apps can be used by boyfriends, girlfriends, family members, or even suspicious employers. So, if someone you know seems to know a little too much about your life, they could be spying on you right now.
It's very easy to install an app. We'll tell you about 5. And then at the end of this post, there is a pretty important link to a tip that tells you how to remove any spy apps that might be on your phone.
While we are telling you about these apps, it's strictly for you to know what is out there. If you install any of these apps, do so at your own risk. We're not lawyers but these apps are not legal in certain states. Use this information at your own risk.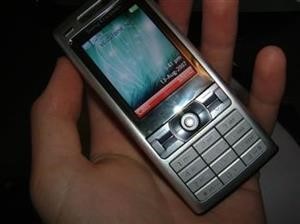 1. Spyera
Flexispy Apk Download For Android Tv
Now, this is freaky. Spyera isn't just an app, it's an entire smartphone. The app comes pre-installed on various Apple and Android devices, so whoever gives you the phone could be monitoring all of your personal activity.
Flexispy Apk Download For Android Download
Android Apk
Spyera software can listen in on phone calls and can use your microphone to listen in on everything else that's happening near the smartphone. It can even record this audio as it's happening and store it for later.
If that's not enough to make you shiver, Spyera can also track your instant messages and texts, upload copies of the photos you take, spy on conversations held through other apps like Skype, Viber, WeChat, etc., log everything you type, and even use the camera to spy on you physically.
Perhaps the only thing about Spyera that might bring you comfort is that it's pretty expensive. Anyone who wants to spy on you using Spyera would have to provide the device to have the software installed, and pay a hefty subscription on top of that. To give you an idea, one year of spying costs $389 for a smartphone alone or $489 for a smartphone and tablet.
2. TheOneSpy
Download Flexispy Cracked Apk
If you use an iPhone or iPad, then you need to watch out for TheOneSpy. It's a unique app that specifically targets gadgets that run on iOS, and it's scary. Once the software is installed, whoever installed it is essentially in possession of everything that happens on that particular device.
All of the data collected by TheOneSpy is encrypted and sent to a web portal where a spy can review it. This means someone could be reading your sent and received text messages and emails, listening to recordings of your phone calls, snooping through your browsing history and more. TheOneSpy can also activate the microphone and camera on your device to spy on your surroundings.
A subscription plan for TheOneSpy isn't all that expensive. At least, not when you compare it to others out there. Purchasing 30 days of monitoring only costs around $18 - so someone could be spying on you for less than $20.
3. FlexiSpy
Similar to the others mentioned above, FlexiSpy is an app that can be installed on your device to spy on activity. It shares many of the same features but gets worse. Not only can FlexiSpy monitor messages, audio and data, it can spy on your GPS location, passwords, and other apps.
Plus, whoever installed the app can receive alerts for various triggers, and can spy on you in secret since the application is hidden from the task manager.
Premium plans for FlexiSpy cost $68 per month, and the app can be used to monitor both Android and Apple smartphones and tablets.
4. mSpy
If someone is paranoid enough to spy on you, they might be using mSpy. One of the most frightening things about mSpy is its ability to monitor content from apps like SnapChat. It can also monitor your GPS location, and even restrict incoming calls from a predefined number.
Game Android Apk Free Download
mSpy is marketed toward parents who are worried about their child being contacted by someone they don't trust, and it's perfectly legal. However, it is possible that the software could be installed by an untrusting spouse or employer who has access to your device. Plus, mSpy offers 24/7 customer support to help these spies find what they need.
Flexispy Apk Download For Android Phone
Worried yet? It gets worse. mSpy also has a bundle kit that provides desktop monitoring too. This means that every device you access to use could be used to spy on you. And this bundle kit costs less than $20 monthly.
Flexispy Free Download Crack
5. Highster Mobile
This spying software is known for its ability to monitor other apps you use on your device, such as Facebook, Instagram, Skype, WhatsApp, etc. It can be installed remotely, and can block any app it's told to. And you might think that you can cover your tracks, but you're wrong. Highster Mobile has the ability to access messages and data that has been deleted.
Highster Mobile can also be used to completely lock a targeted phone, which means you could lose access to your device entirely. It works on both Apple and Android devices, and only costs a one-time fee of $70 to purchase the software.
How can you tell if any of these spy apps are on your phone? Great question!
Are spying apps a good thing? Honestly, it depends on who's doing the spying.
They're a great way for parents to make sure their children are staying safe online - but, in the wrong hands, they can become problematic. We've got your back on this question too.
Flexispy Apk Download For Android 4 2 2
There might be an app on your phone right now sending all your calls, texts, photos, and more to who knows?